Ecotherapy aiding patient rehabilitation
Hannah is an occupational therapist working at the Head Injury Therapy Unit (HITU) at Frenchay. Here, Hannah talks us through how ecotherapy sessions are providing patients with an alternative environment for their rehabilitation from brain trauma injuries.
Since March 2018 an ecotherapy group has been running throughout the growing seasons (March – November) here at the Head Injury Therapy Unit (HITU) on the Frenchay site. The 90-minute sessions that take place in our garden offer an alternative environment for rehabilitation. Patients are aware that the aim is not primarily to learn gardening skills but to use the space to focus on specific brain injury recovery goals as part of their participation. These can include but are not limited to:
physical goals (such as improving balance, stamina, or upper limb use)
social communication
establishing routine
implementing memory strategies
confidence in groups/outside of the home
improving cognitive skills (such as planning and problem solving)
fatigue management
As well as being able to work on these personal goals, patients also benefit from access to peer support within a less formal space. This facilitates ease of conversation around their experience of acquiring a traumatic brain injury should they wish to discuss it with someone who can empathise. Although each injury and recovery process is extremely unique there are also many commonalities, having someone to relate to can provide invaluable reassurance and validation for how the individual might be feeling.
The group is also effective as a stepping stone for engaging in further leisure or voluntary groups within the wider community, or even returning to paid employment. After often long periods in hospital, and then time at home, this established 'new normal' requires a gradual process of learning to integrate with society again. The ecotherapy group can therefore be an ideal bridge for someone who might be nervous about this process, as they can use this safe container to build their confidence at a rate that helps to prevent being overwhelmed and any consequent set-backs.
In terms of what we do practically within the group, the past couple of years have seen not only the success of various vegetables including courgettes, beans, squash, potatoes, and tomatoes being grown, but also the construction of a bug hotel, additional planters, and compost bins made from wooden pallets. This offers up a sense of meaning and purpose for our patients through taking on these various roles and responsibilities.
Previous patients have also returned to become volunteers and help coordinate the group, which is a delight for both themselves and the staff here at HITU alike. We completed some fundraising back in September 2019 and are using the money available to keep developing the garden.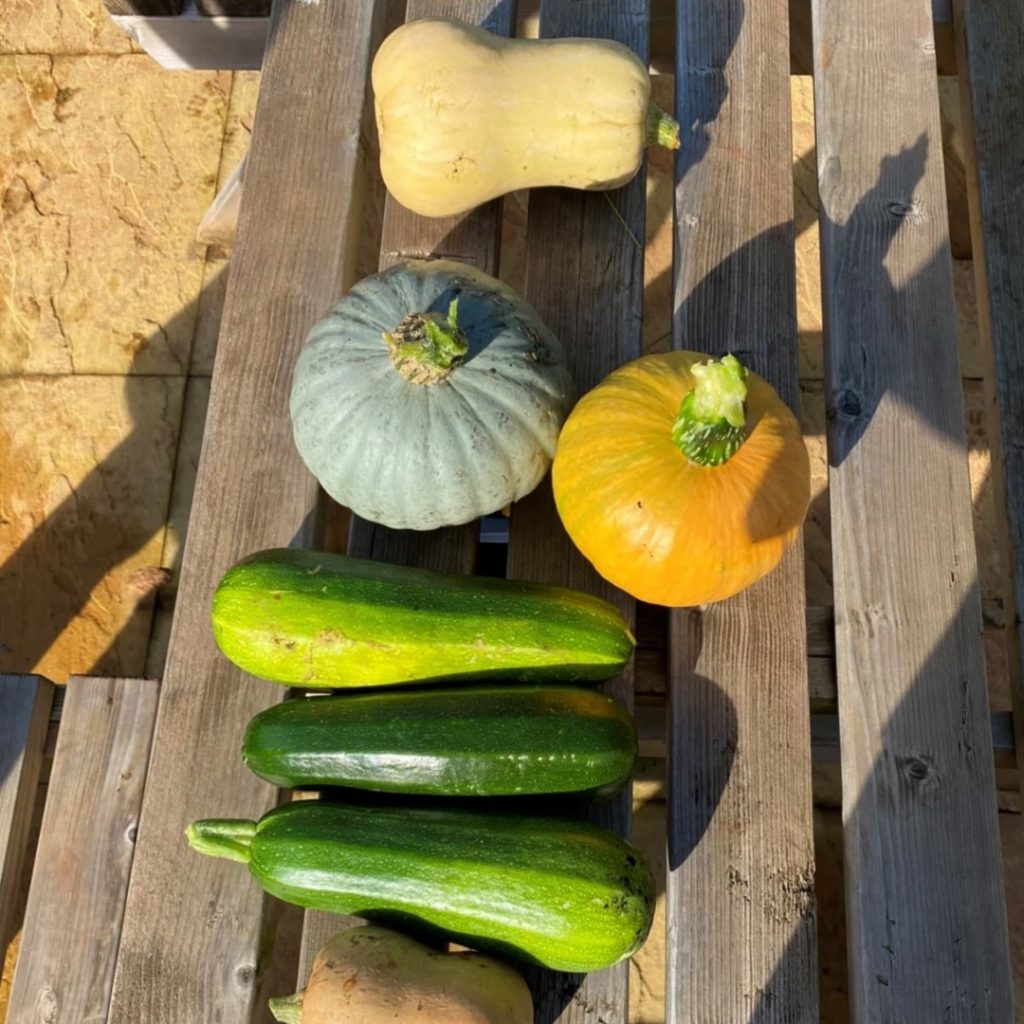 Most of all there is a clear message of hope that comes through gardening. Not only via the act of planting a seed but seeing the unexpected flowers bloom and new life appearing week on week. By experiencing this sense of hope gained from our natural environment, patients can adopt it within their own recovery journey and feel a personal sense of hope for the future.
---
You can continue to support patients and staff at our hospitals by donating today. Thank you.