Parents shown the benefits of kangaroo care in NICU at Southmead Hospital
Published:
27 September 2021
Earlier this year, Sam, Matthew, and Leyo were just a few of the newborn babies to receive a cuddly kangaroo toy while in the Neonatal Intensive Care Unit (NICU) at Southmead Hospital.
Thanks to your donations, each family in NICU was given the toy to celebrate Kangaroo Care Awareness Day. Our nurses teach new parents the benefits of skin-to-skin contact between babies and parents, and encourage them to continue with this method of bonding when they return home from NICU.
"Kangaroo care is skin-to-skin cuddles when a baby is placed against the parent's chest. It has many benefits for both parents and baby including reducing a baby's stress levels, improving bonding, and helping mothers with milk supply."
~ Amy Purnell, Sister at NICU
Parents have also shared how the kangaroo toys they've received while in our NICU are still held closely by their children.
"We still have our kangaroo from 2019. He is a very special and treasured teddy to us," said Rachel, mum to a NICU baby.
Kangaroo Care Awareness Day is an opportunity to highlight the benefits of this type of care for newborn babies – especially those in NICU. However, our nurses teach new parents these bonding and caring techniques throughout the year.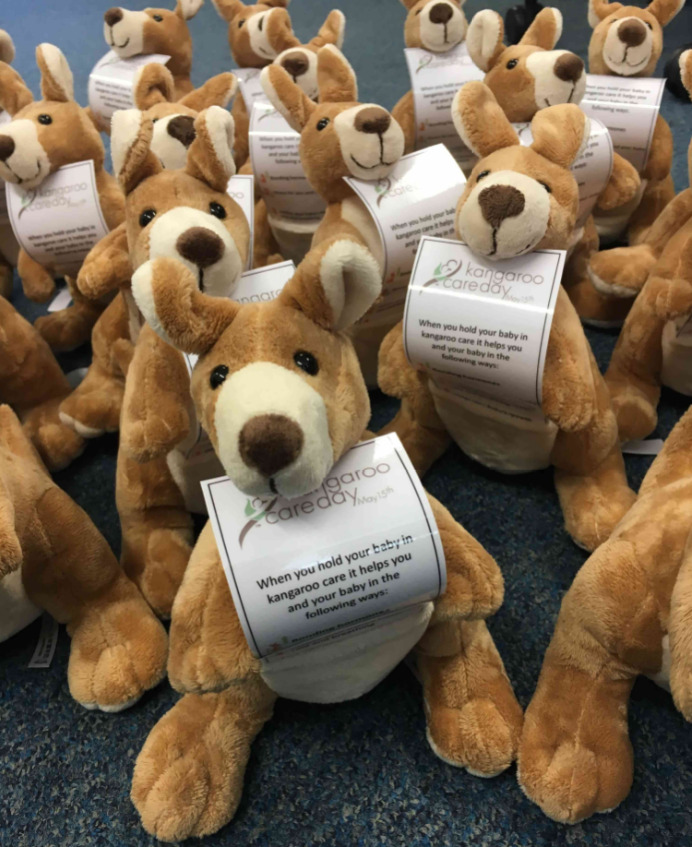 On average, around 58 babies are admitted to NICU at Southmead Hospital each month. Your donations mean that our staff can provide little extras which make such a meaningful difference to critically ill babies and their families.
Donate today to support patients every step of the way. Thank you.